AUTUMN ROMANCE IN A WOODLAND WONDERLAND
AUTUMN ROMANCE IN A
WOODLAND WONDERLAND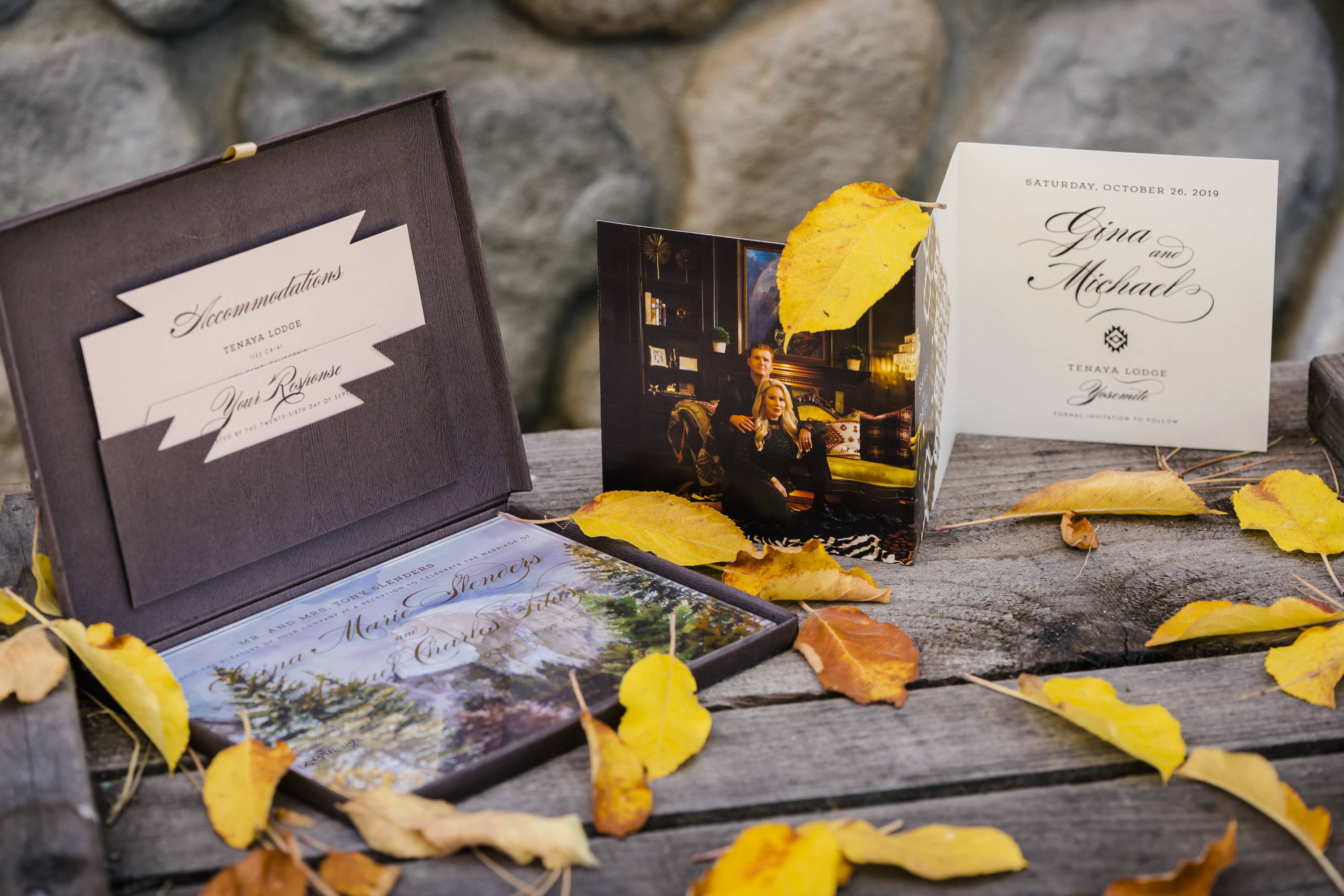 A love so magnificent must be celebrated in a magnificent place…where else, Yosemite. The autumn is a serene time of year in Yosemite Valley.  Golden meadows are flanked with amber and sanguine trees, while evergreens stand amidst the glacier mountain sides.
This scene was hand watercolored for the back ground of Gina and Michael's invitation, which had a gold-etched acrylic overlay in a wood grain paper box, die cut with their personalized details and tied with leather cording.
Invitations by RSVP Style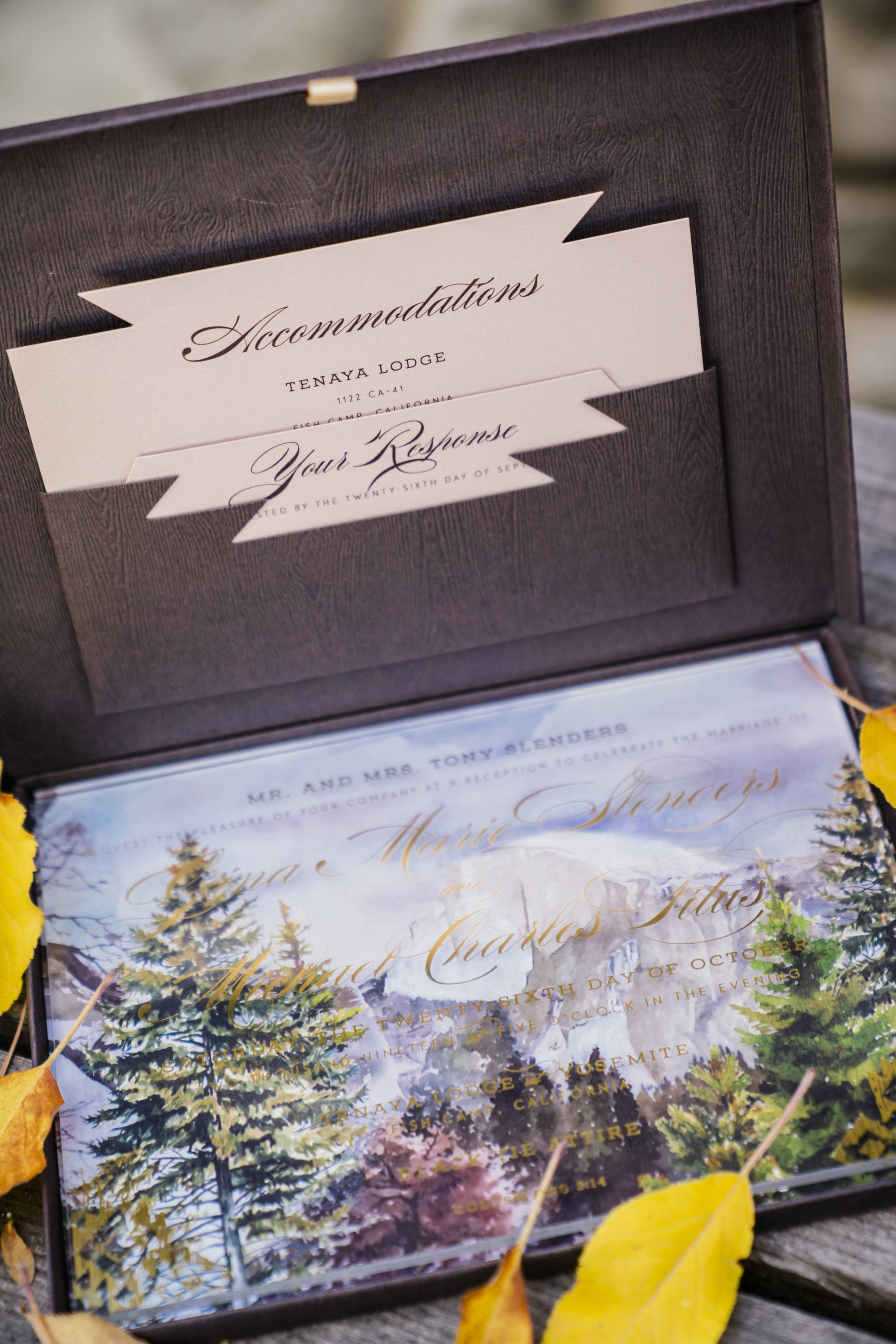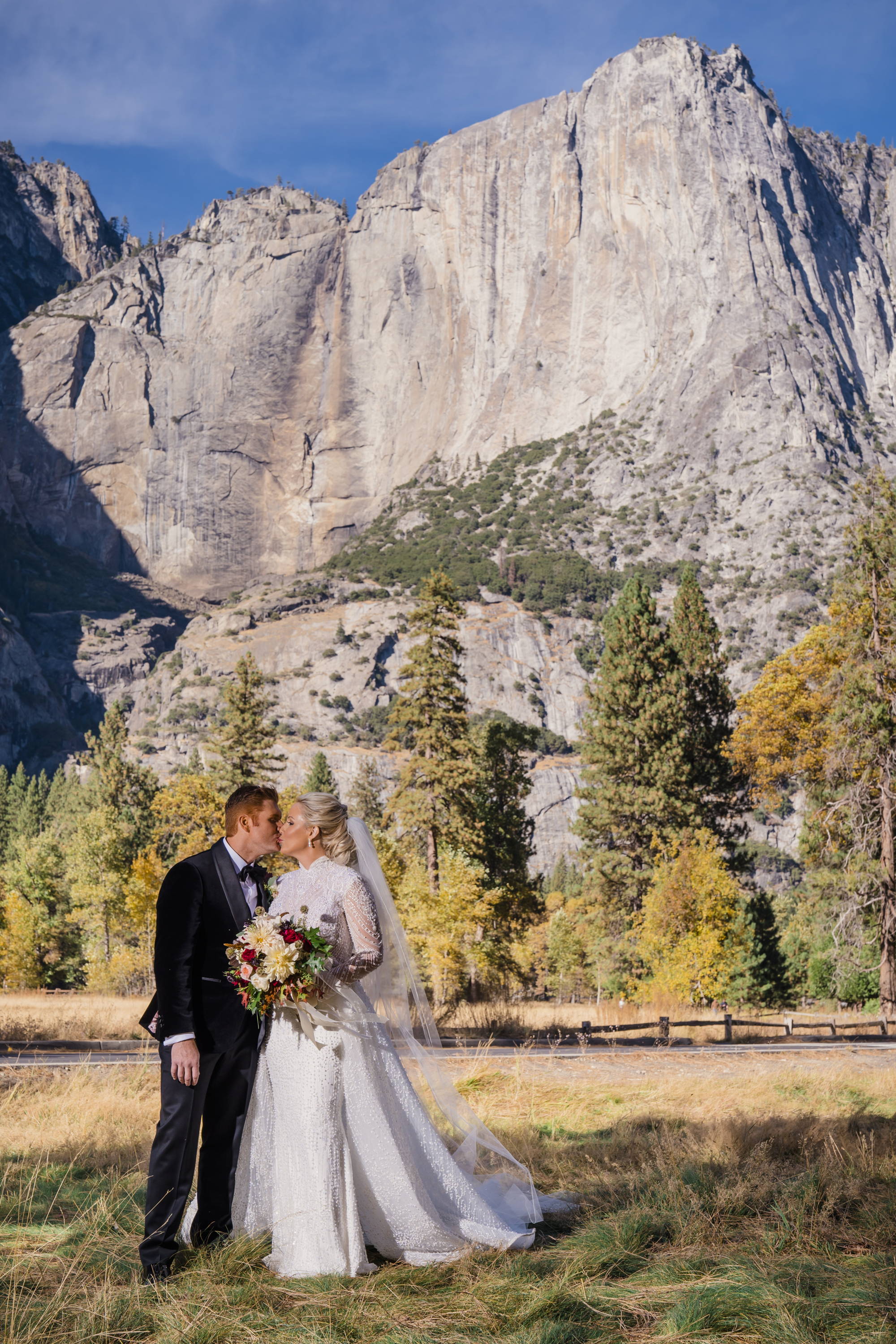 ---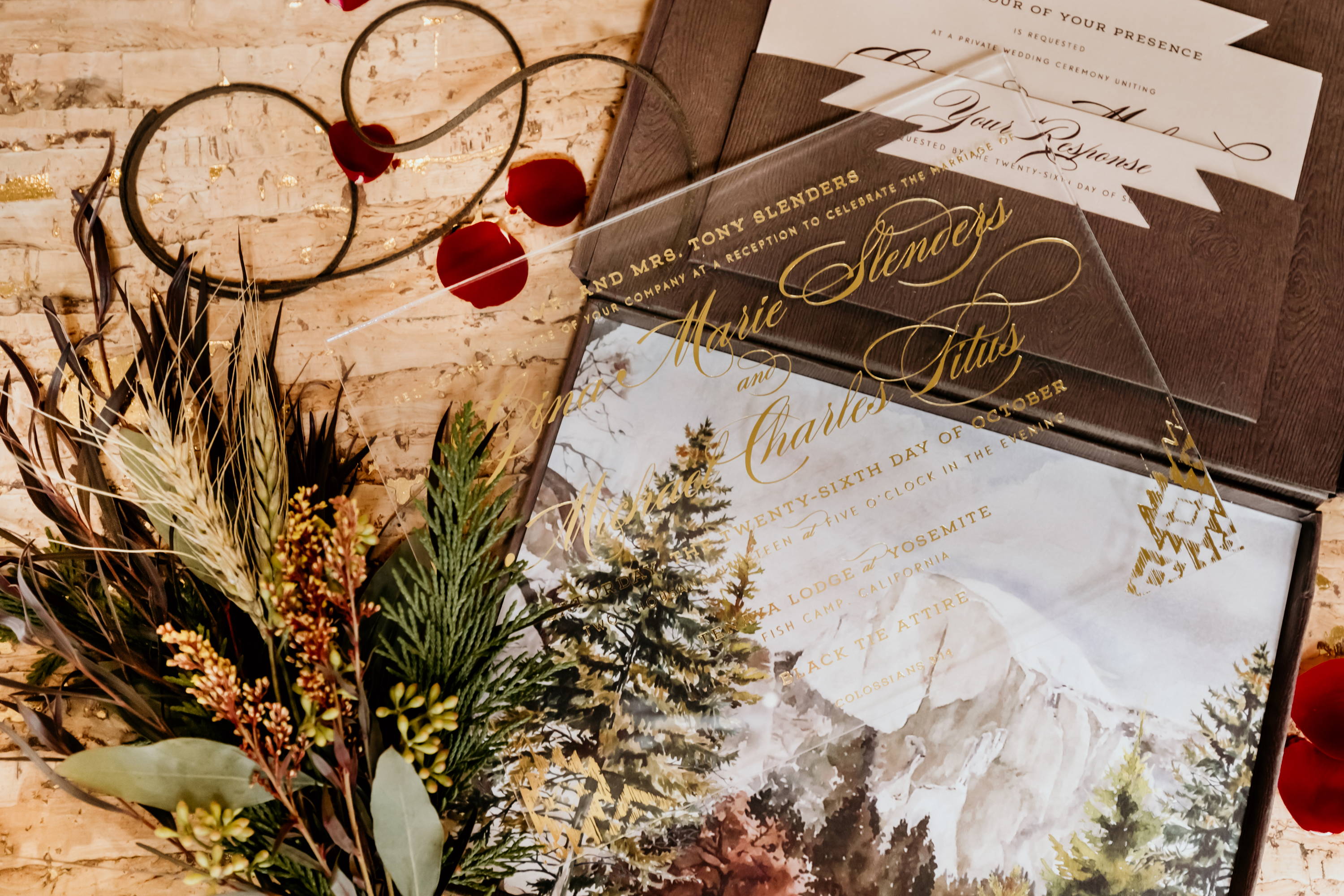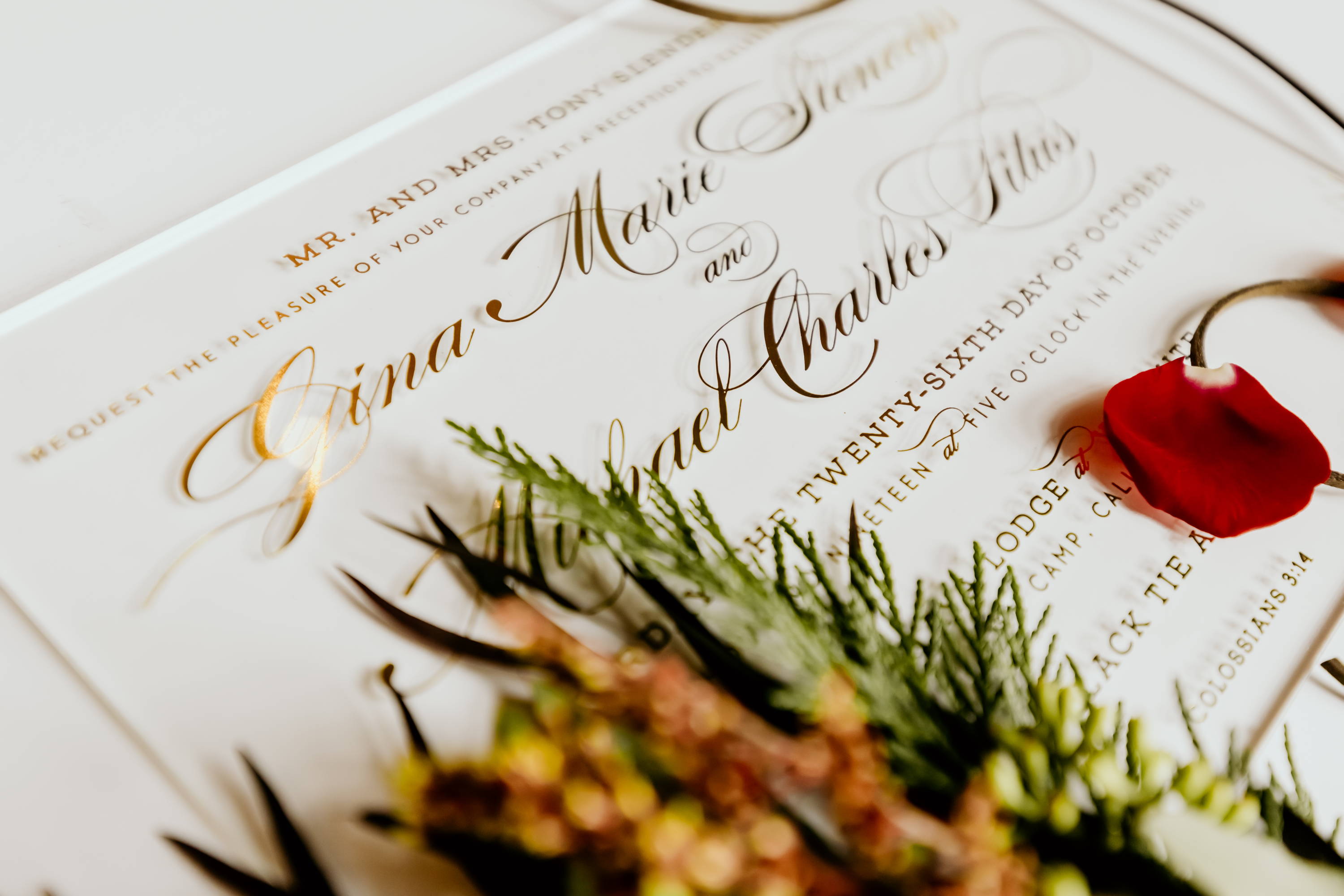 The floral palette consisted of ivory, champagne, apricot, chocolate brown, fern green, moss green, mustard and crimson.  Pampas grass, oak boughs, maple boughs, magnolia branches, dog wood branches, Southern smilax, Boston ferns, garden roses, dahlias, scabiosa, mini callas and thousands of pheasant feathers were intertwined throughout multiple designs to create a multi-phase matrimony celebration.
Stems Floral, Event Design & Coordination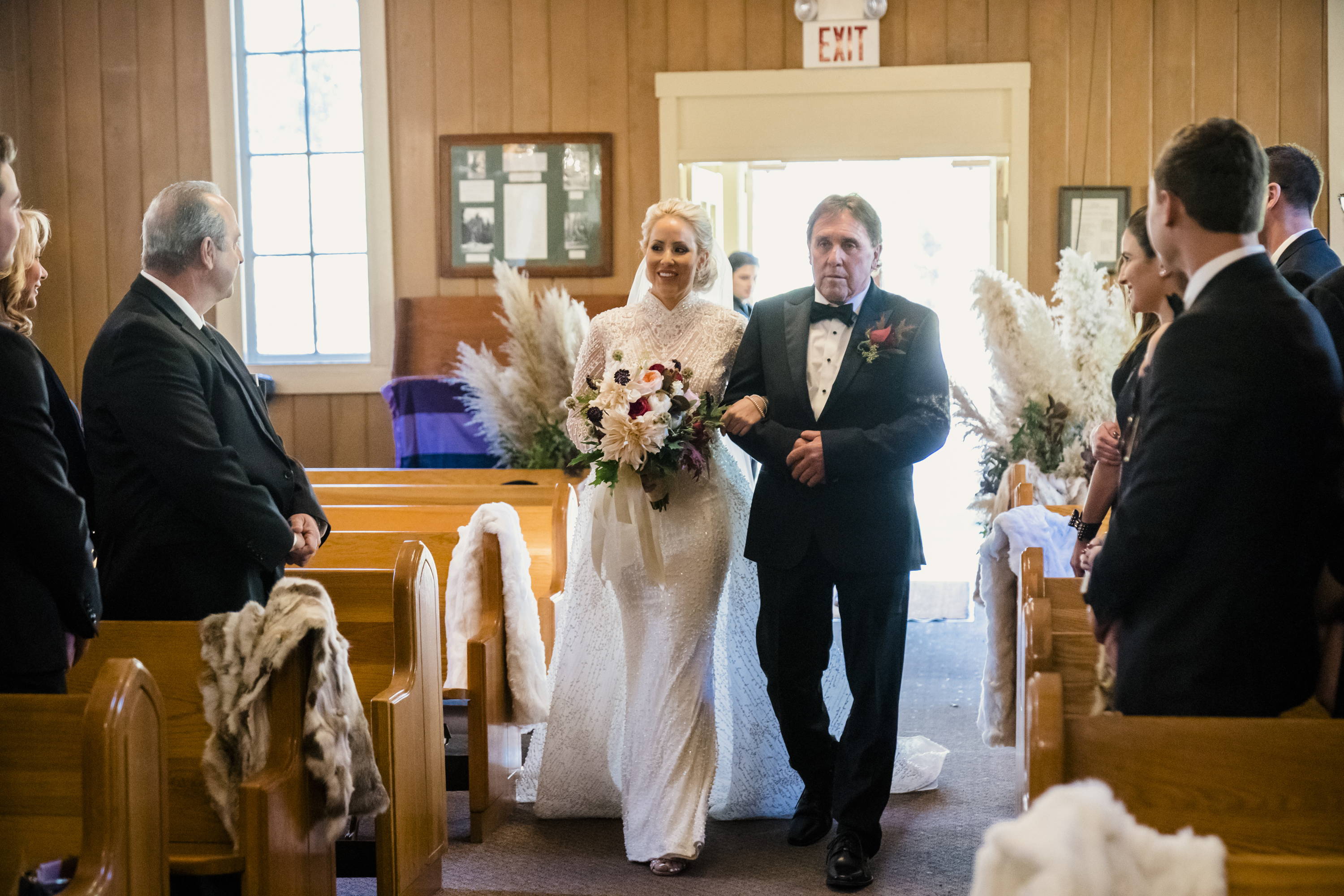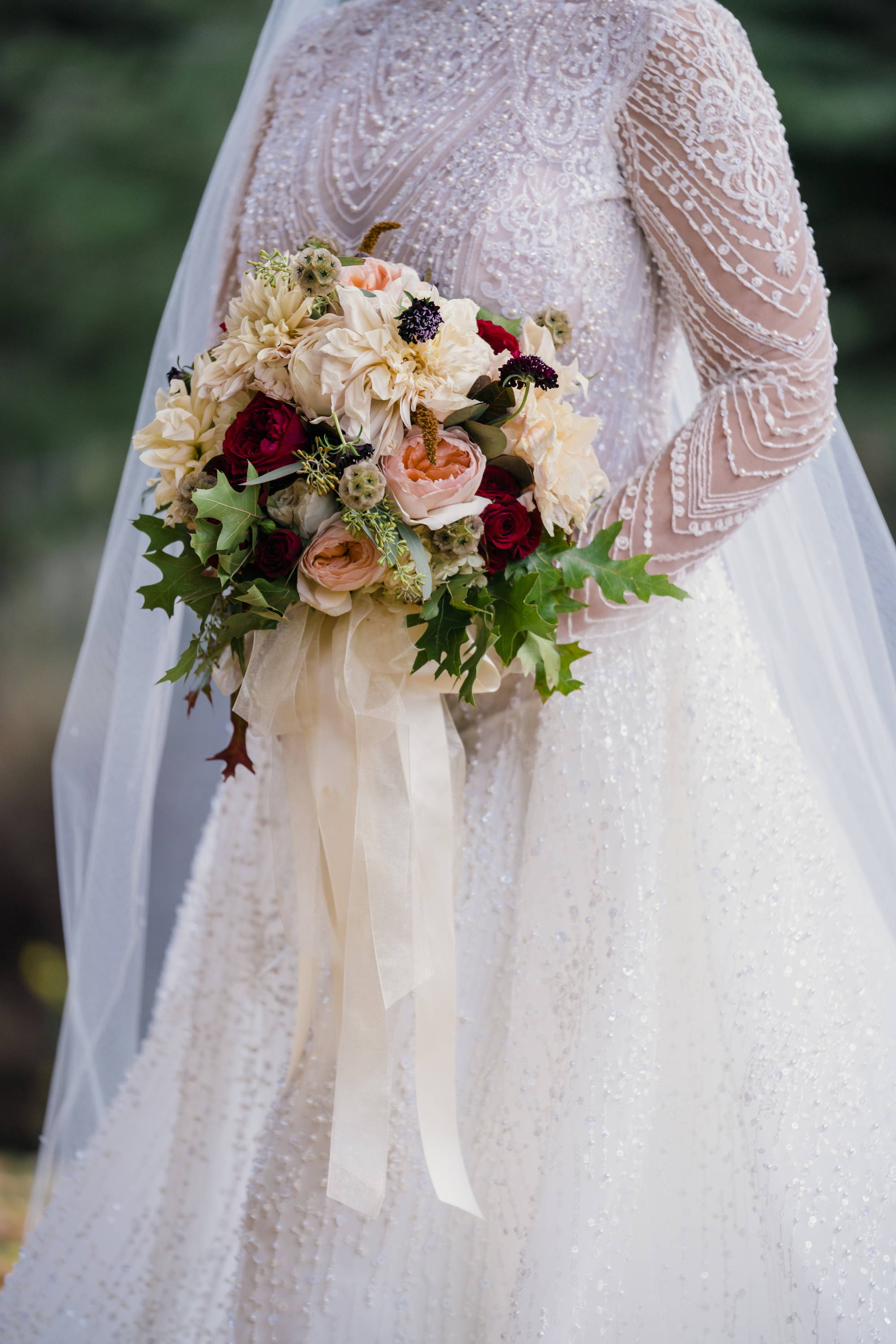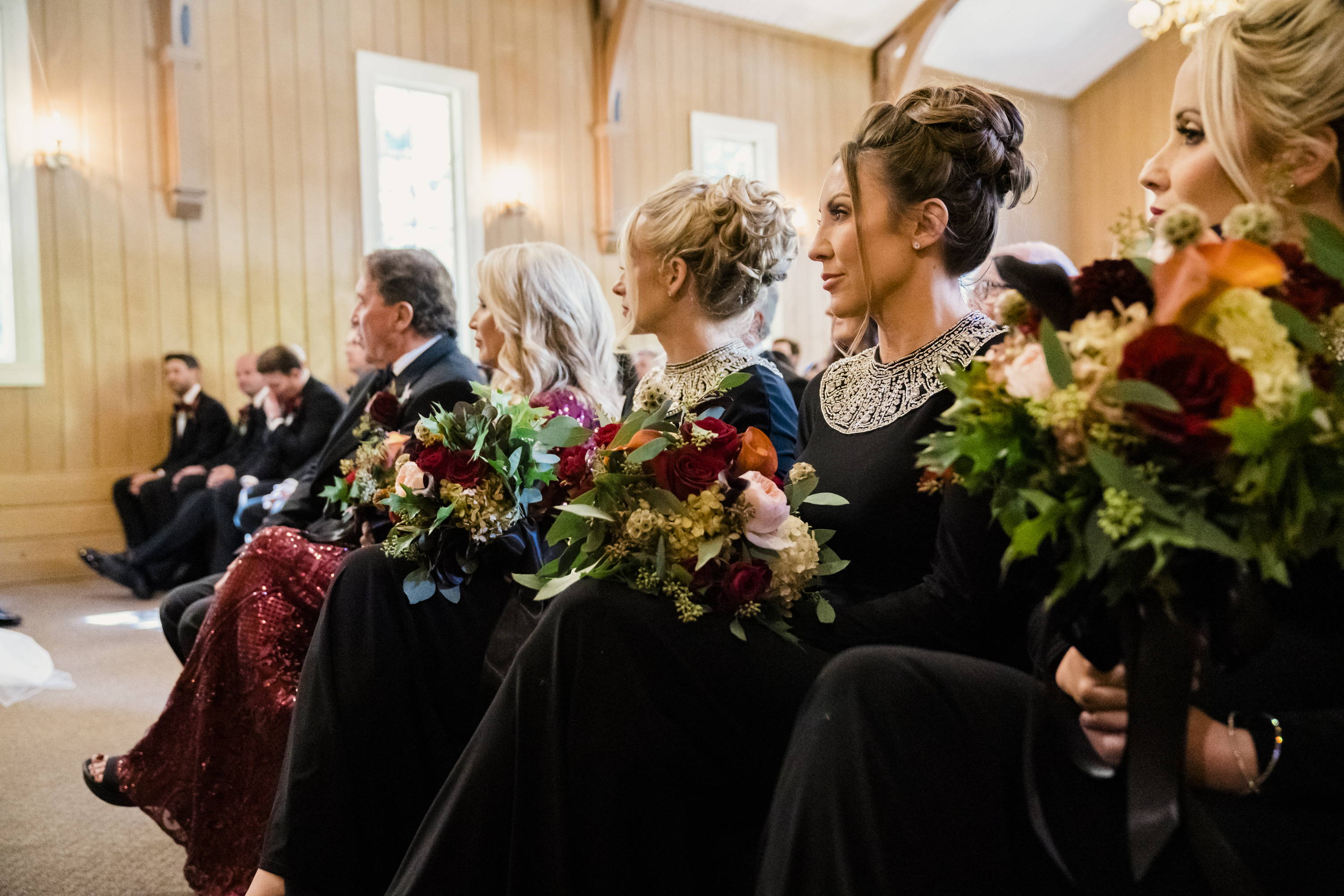 The ceremony took place at the Chapel in Yosemite Valley, a national historic landmark and building.  Stems collected vintage fur stoles and boas throughout the planning year to drape on the antiquated church pews, softening the aisle and incorporating a touch of the bride's glamorous spirit.  Large gold urns bursting with pampas grass and pheasant feathers greeting guests as they entered the chapel and graced the altar for the couple's vow exchange.  Pure love requires nothing more than pure simple elegance…until you get to the reception!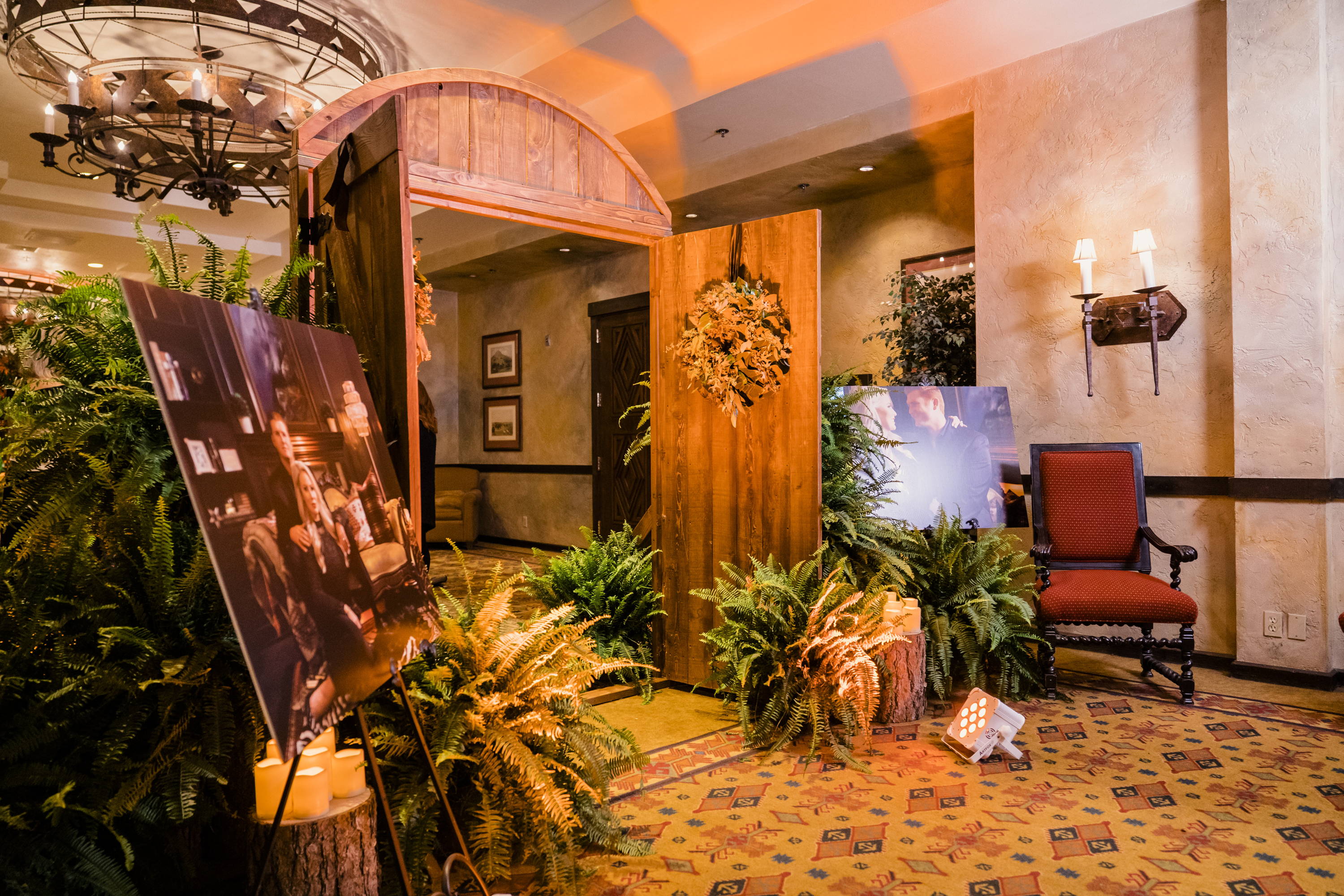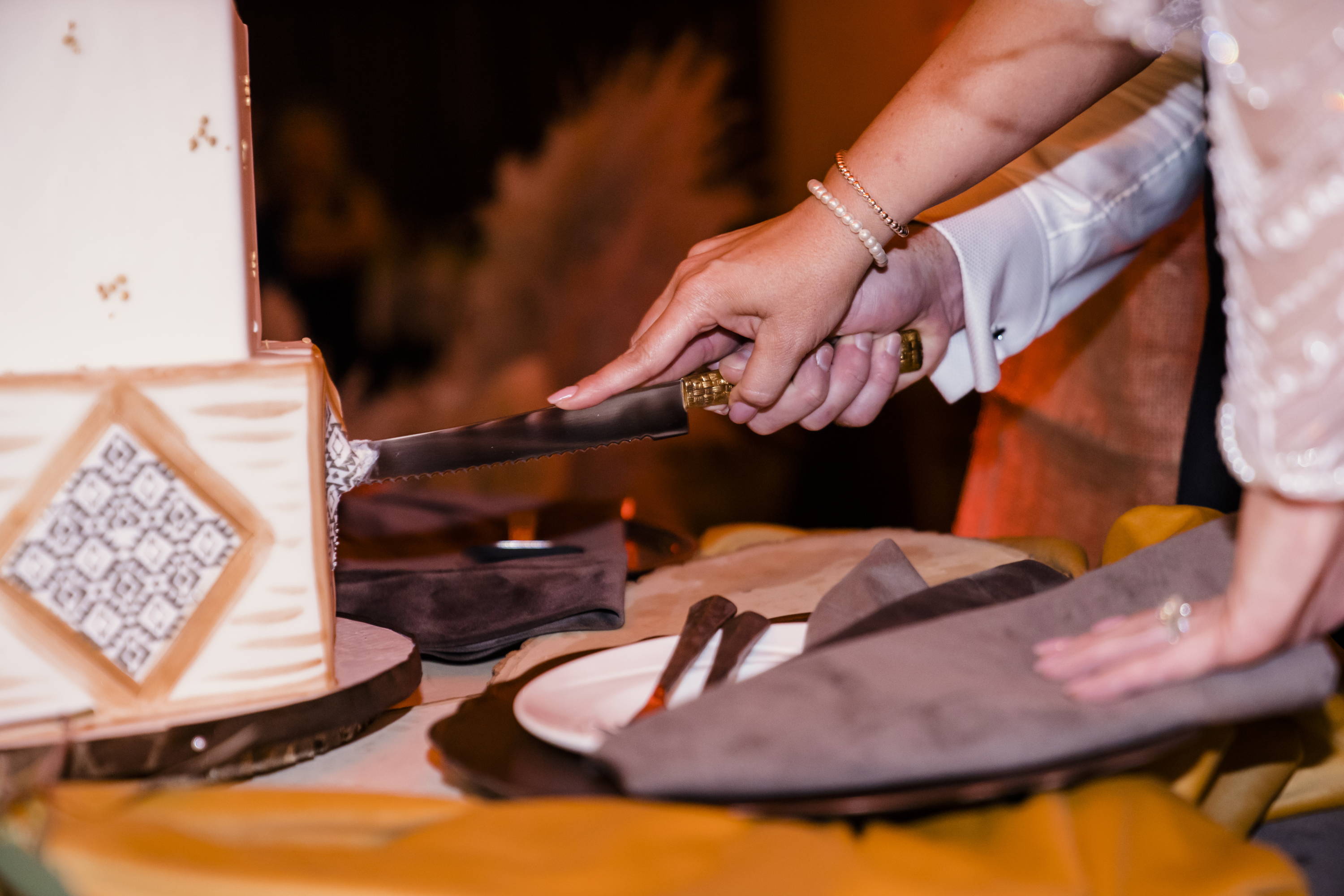 Tenaya Lodge was transformed into a Woodland Glamourland! Guests entered through a pair of antique barn doors into a foyer of tables crowned with bronze urns and oak, maple and magnolia branch arrangement that stood over ten feet high.  They strolled over a maze of Persian rugs, leading them to a terrace, overlooking the evergreen covered mountains of the National Park.  The terrace was embellished with lounge seating areas, each adorned with wooden tee pee structures, kissed with pampas grass and pheasant feathers.  A custom-built fourteen foot golden aspen tree graced center stage with moss green settees surrounding it for guests to enjoy champagne and hors d'oeuvres, while listening to the live string quartet perform.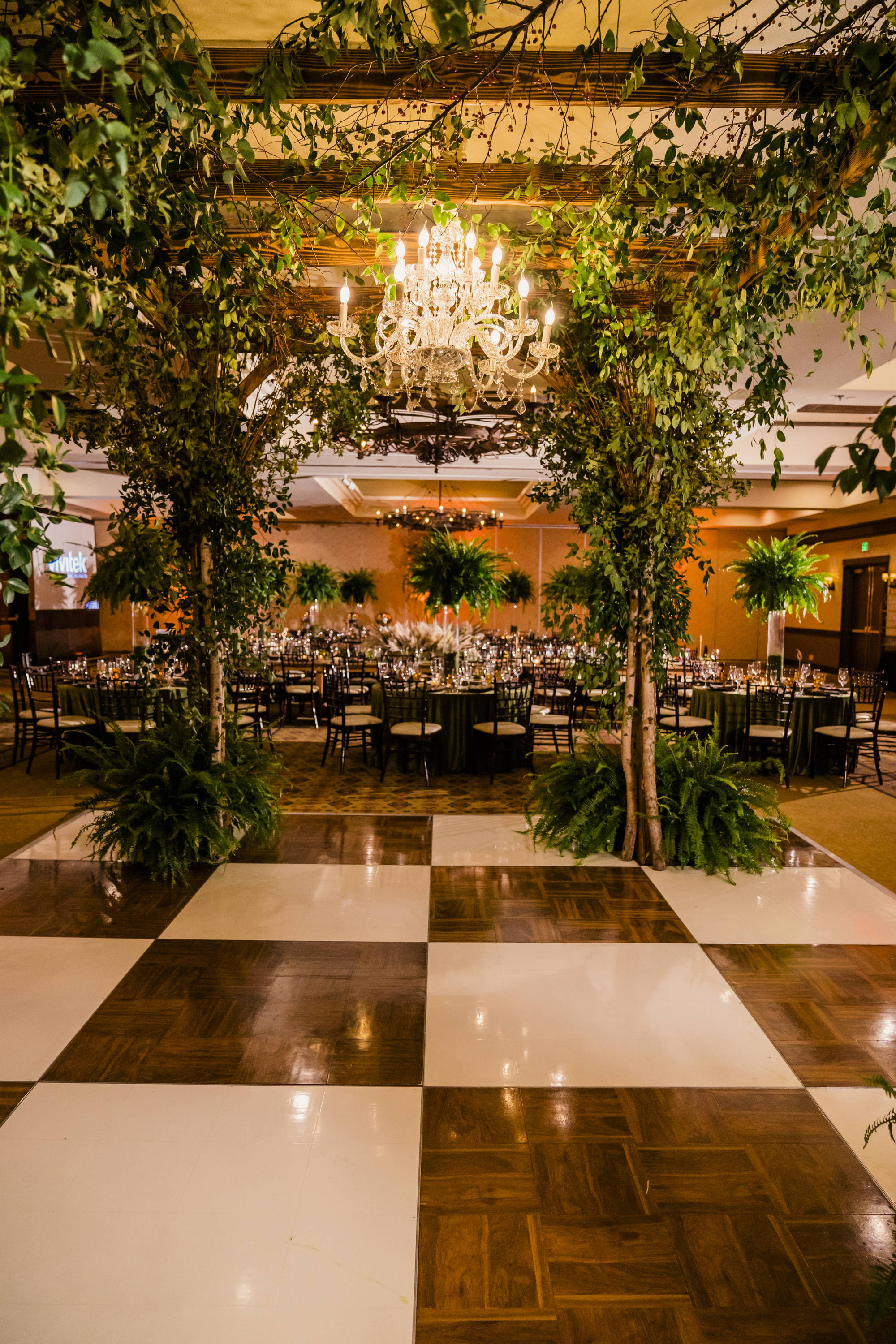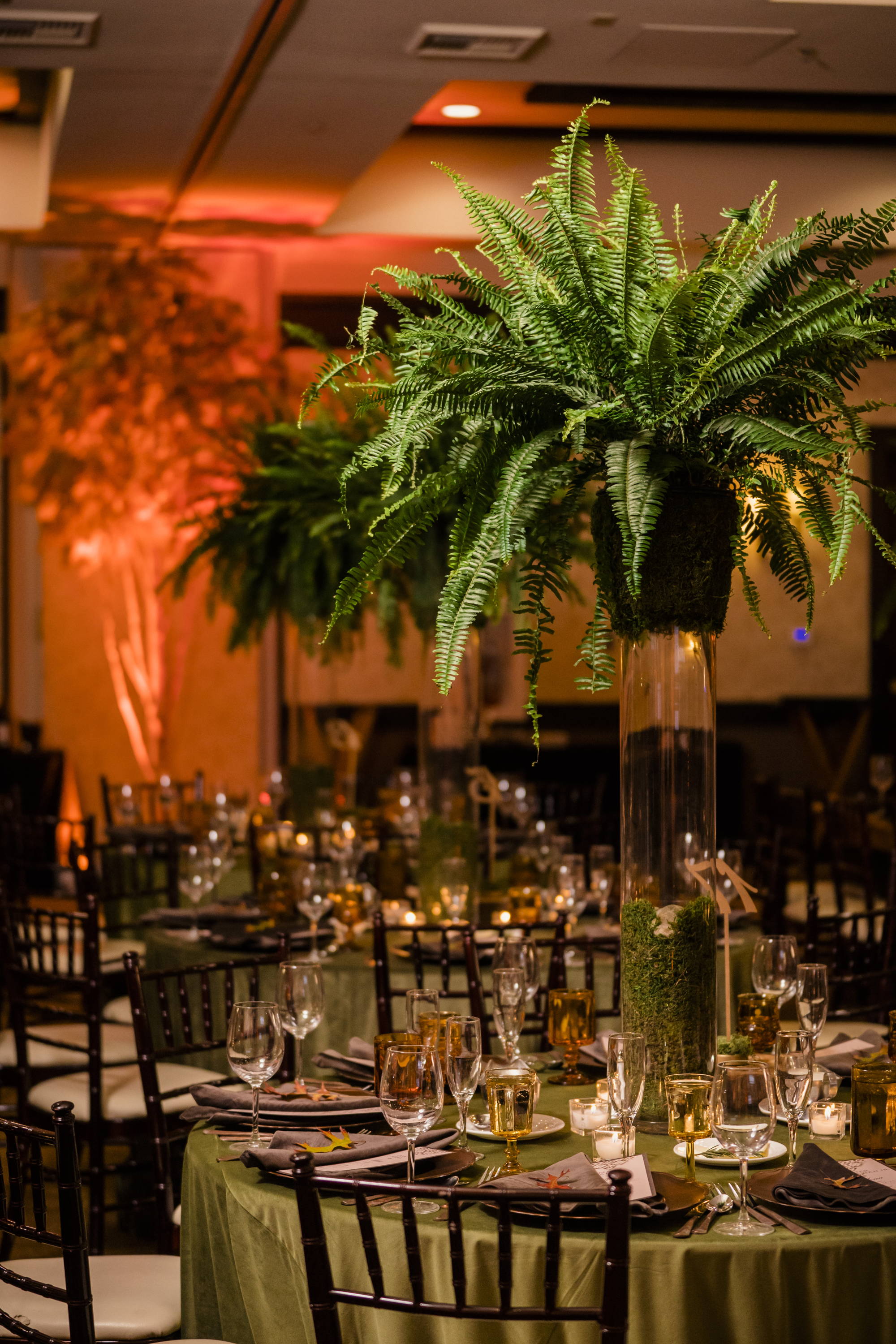 As guests were called to dinner, they discovered their escort cards on moss covered, gold framed, eight foot tall walls.  They entered into an amber glowing dining room filled with more custom built autumnal trees, surrounding the perimeter of the ballroom.  The up lighting created dancing foliage on the walls and ceiling throughout the entire evening.
Center of the room stood a custom built structure covered in botanicals, branches, crabapples and Boston ferns.  A large crystal chandelier was an intriguing contrast to Mother Nature's ballroom.  Stems custom designed white and wooden oversized checkered dance floor was a fun fusion between rustic and glam.
Guest tables boasted moss filled glass cylinder pedestals topped with enormous live Boston ferns, bringing the forest floor to life in the air.  The combination of round and feasting tables in the room lent to the eclectic wonderland vibe as well.   The rounds tables were closed in moss green velvet linens and the feasting tables were rustic wooden farm tables, architecturally lined with the same moss green velvet runners.  The feasting tables had long linear centerpieces of pampas grass and pheasant feathers, with hundreds of votive candles dancing down the center.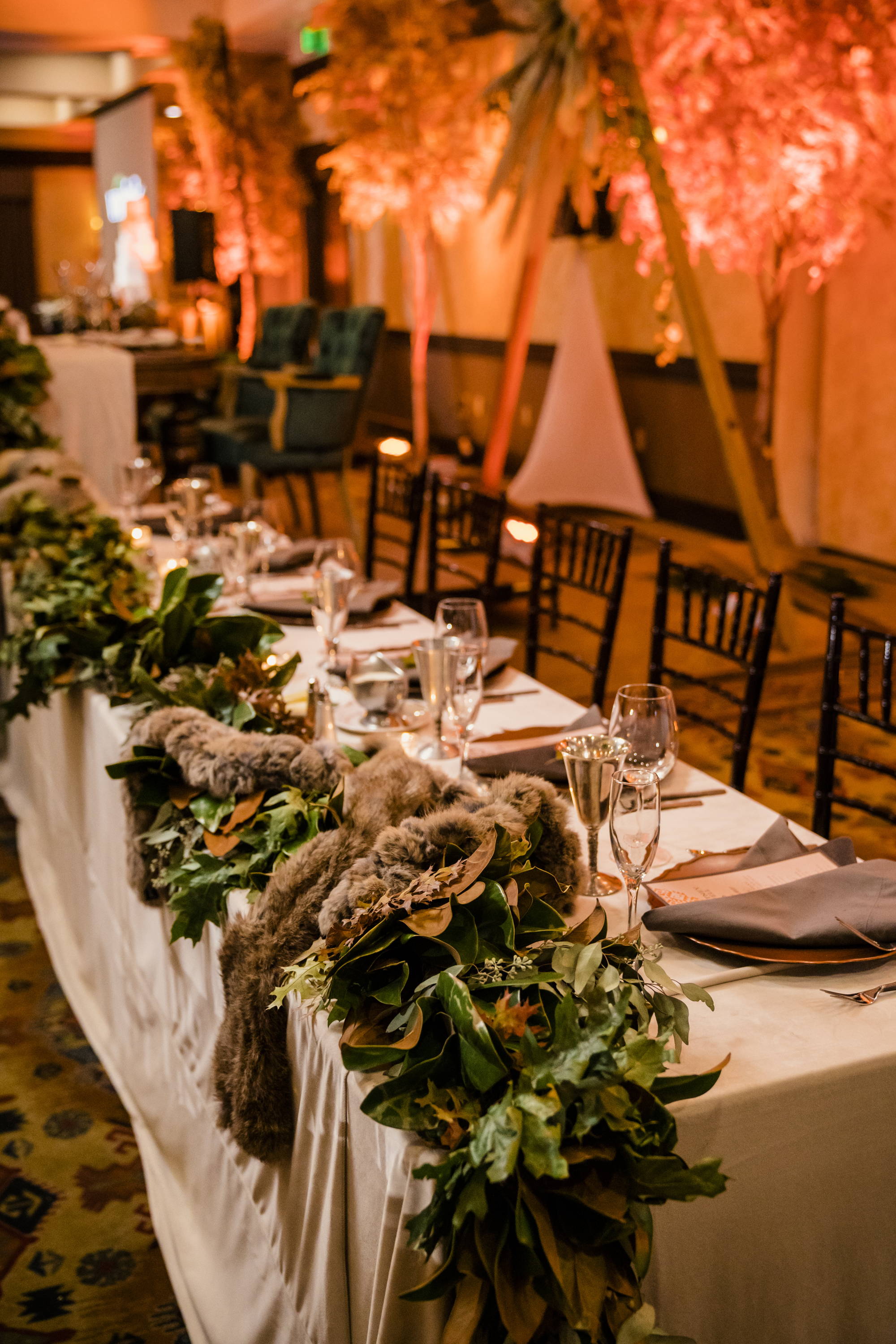 Wooden tees pees reappeared again in the ballroom, over the towering octagonal shaped cake and over the performance Deejay's stage., and of course, framing the bridal sweetheart table stage.  The sweetheart table and head tables were dressed royal in fresh garlands and more vintage fur boas….Lush and Lavish.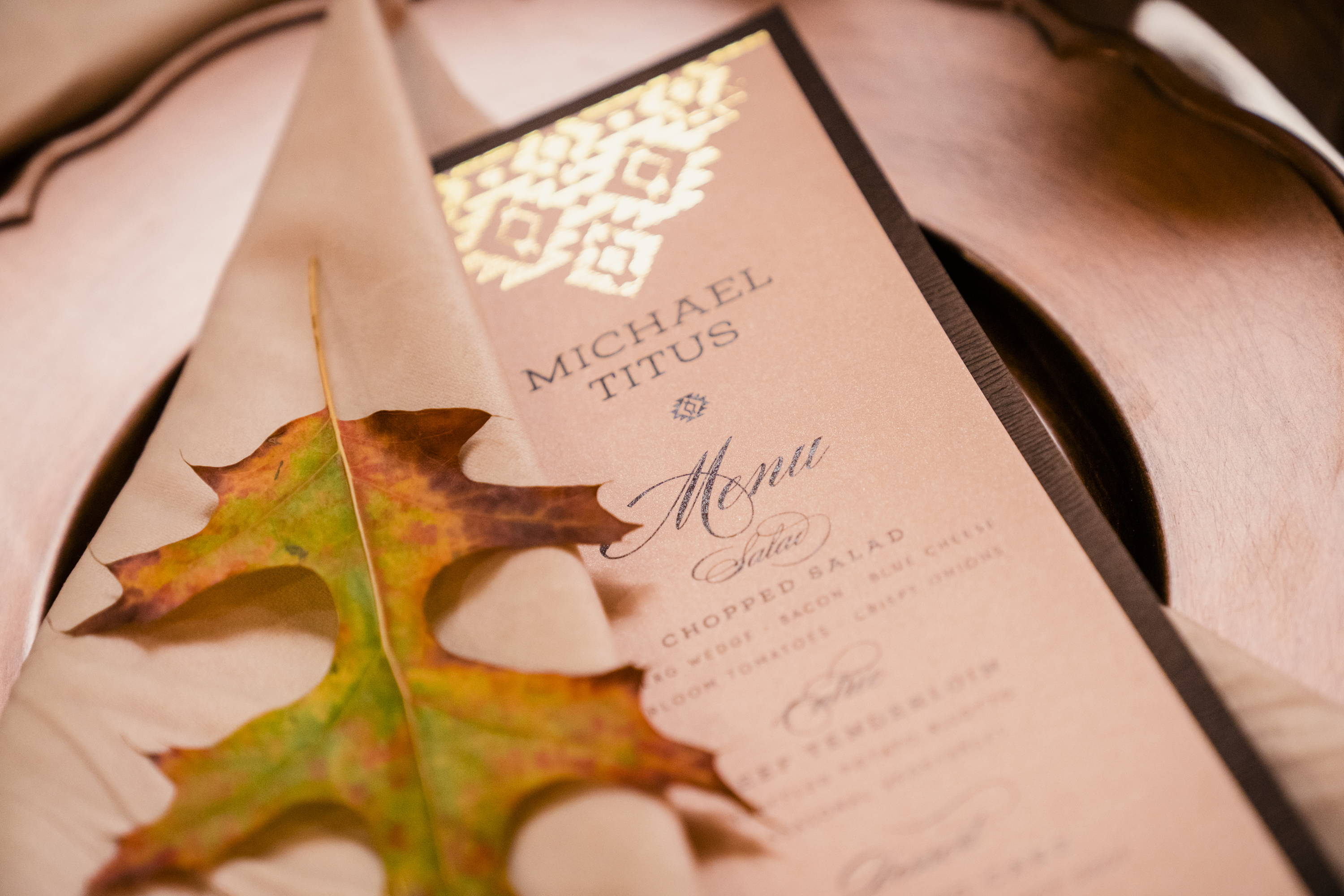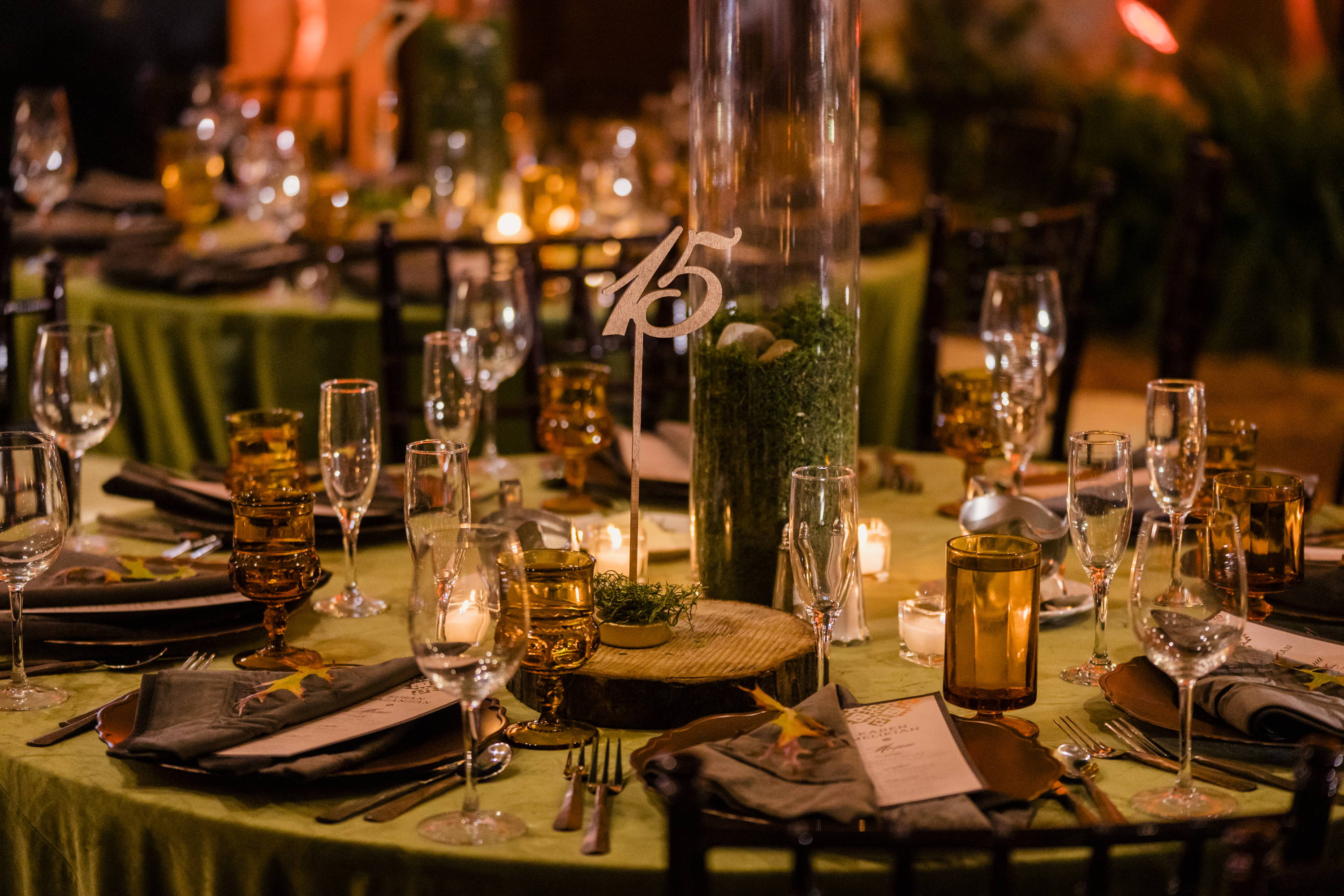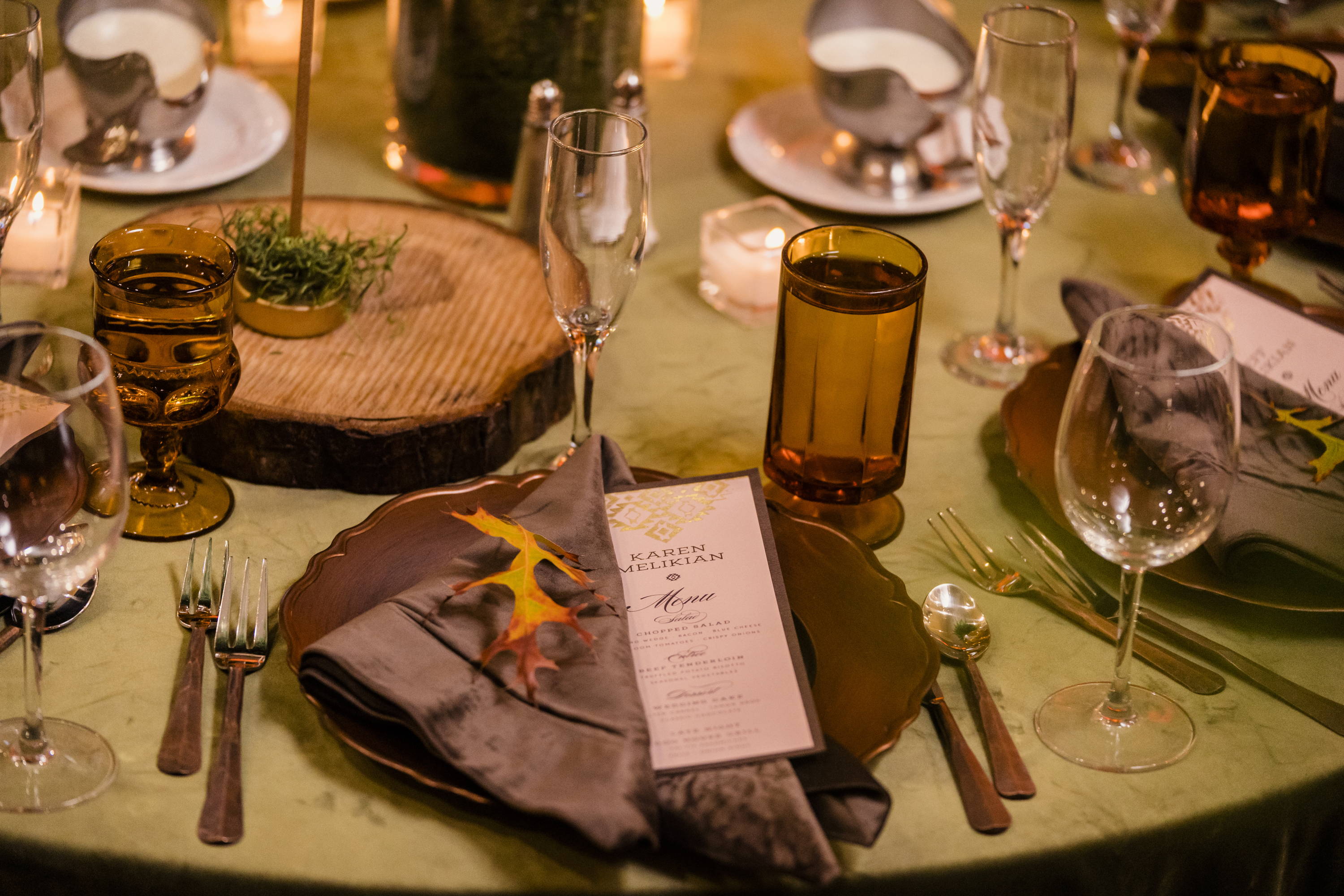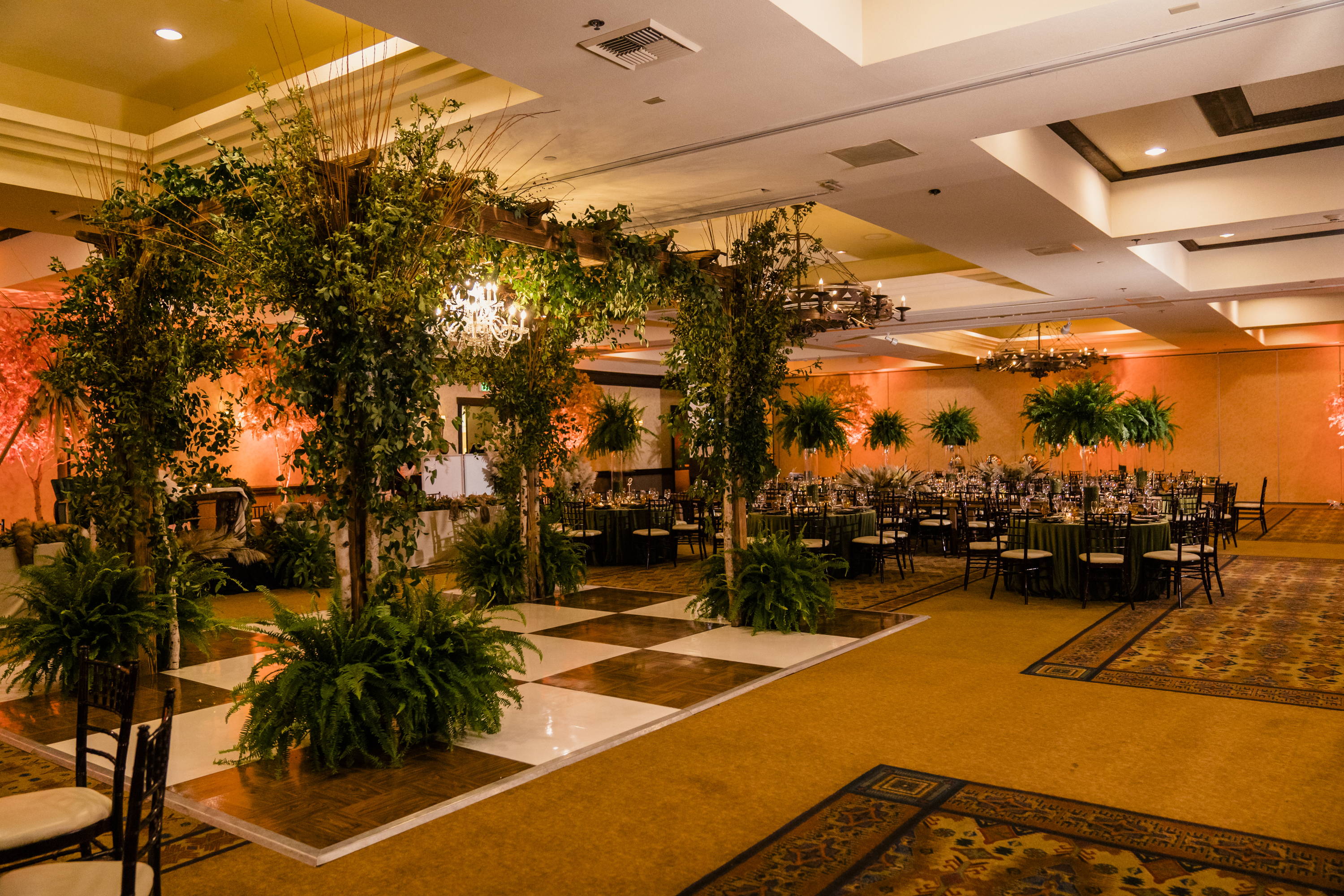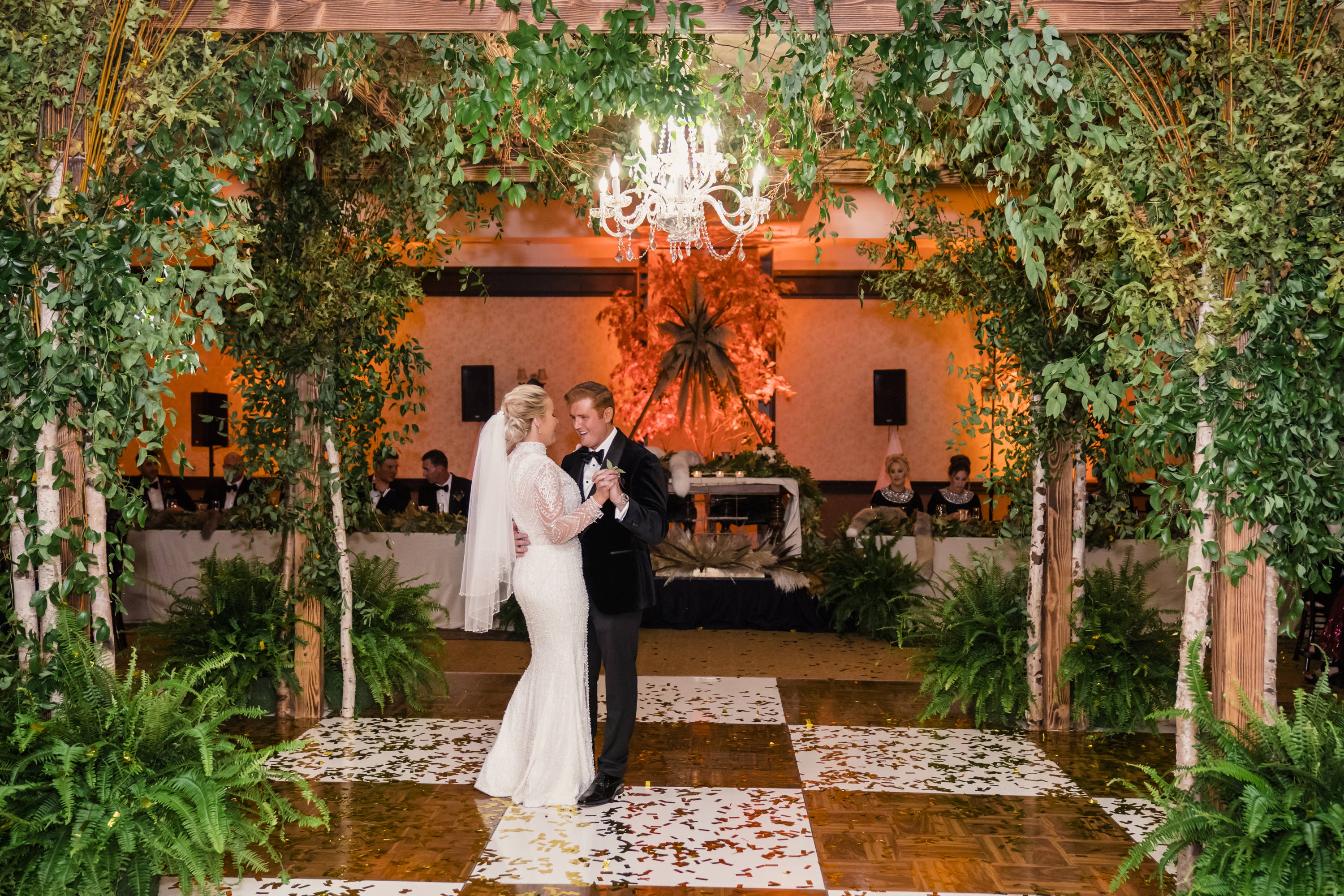 ---
Sample Block Quote
Praesent vestibulum congue tellus at fringilla. Curabitur vitae semper sem, eu convallis est. Cras felis nunc commodo eu convallis vitae interdum non nisl. Maecenas ac est sit amet augue pharetra convallis.
Sample Paragraph Text
Praesent vestibulum congue tellus at fringilla. Curabitur vitae semper sem, eu convallis est. Cras felis nunc commodo eu convallis vitae interdum non nisl. Maecenas ac est sit amet augue pharetra convallis nec danos dui. Cras suscipit quam et turpis eleifend vitae malesuada magna congue. Damus id ullamcorper neque. Sed vitae mi a mi pretium aliquet ac sed elitos. Pellentesque nulla eros accumsan quis justo at tincidunt lobortis deli denimes, suspendisse vestibulum lectus in lectus volutpate.