The polls are open—vote for RSVP Style, Gianni & The Palatine in the CV Luxury Awards today!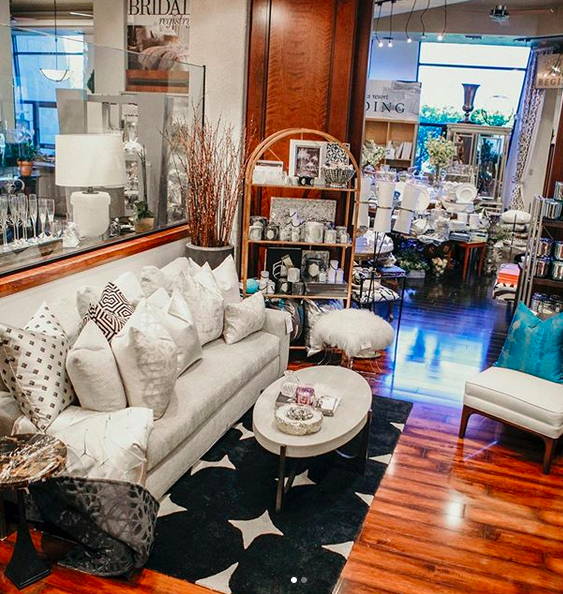 RSVP Style is a fine invitation & gift boutique. We are Fresno's premiere destination for luxury gifts and bridal invitations. RSVP Style has designed some of the most glamorous events in Fresno, Clovis, the Central Valley, and all across California and beyond. RSVP Style has served the surrounding communities since 2003.
With the collaboration of innovative and unique styles, sister team, Stephanie Bedrosian and Gina Jelladian have been redefining social printing for over 14 years. Since 2003, their niche boutique market has developed and expanded beyond creating invitations; they have become a resource for designing and implementing every aspect of special event planning. Through their association with the metropolitan boutique shopping centre, The Palatine Building, they have also developed a product line that has become well known and loved. Stephanie and Gina are "Lovers of all things Luxury" and each part of their companies including, Gianni Fine Jewelers and Stems create an endless amount of possibilities allowing you to bring your dream celebration to life. 
Indulge in all that they have to offer by shopping their unique collections today!
Build your dream event registry here now!
Get the party started now by following us on all your favorite social media platforms!
Blog
Instagram
Facebook
Twitter
The Palatine Building is a metropolitan boutique shopping and bridal center in Fresno, CA, in addition to a venue everyone can enjoy. Each suite brings Fresno a touch of elegance, luxury and style. Designed, engineered and built by the family architect and contractors, the building is constructed of nothing but the finest materials, from copper roof embellishments to solid mahogany doors with slate and marble interiors. The structure itself is one of a kind and worthy of a visit for pure visual enjoyment.
The Palatine is a designer building that houses true designers.  Predominantly woman owned and run companies, all strive to create a unique and luxurious atmosphere for all to indulge in.  Whether you need to pop in to grab a quick gift, enjoy a glass of fine wine or find the perfect engagement ring, we are at your complete service.