A super sweet gift to satisfy all of your cravings. NonGMO Poppy popcorn,
chocolate covered pretzels, 4-piece gourmet handmade truffles, 3-piece chocolate covered oreos, and an assortment of Candy Club sweet treats…perfect for the ideal sugar coma!
Deluxe Size adds NonGMO Chocolate-covered pretzel popcorn, bite-sized chocolate chip cookies, chocolate and yogurt-covered berry assortment & chocolate covered almonds.
*Modest size shown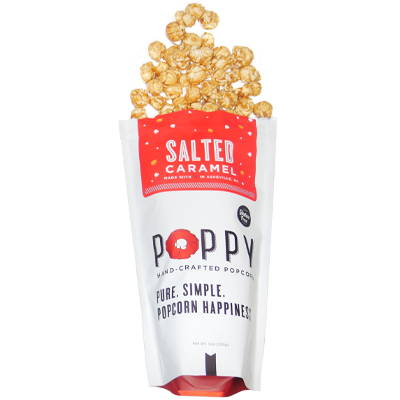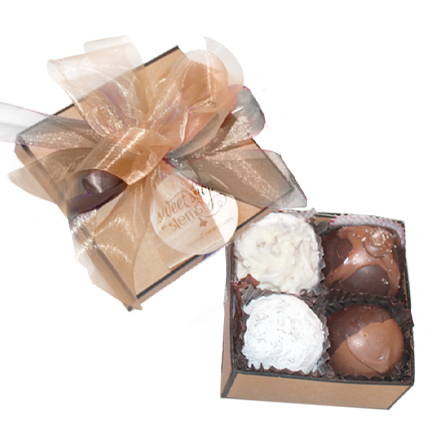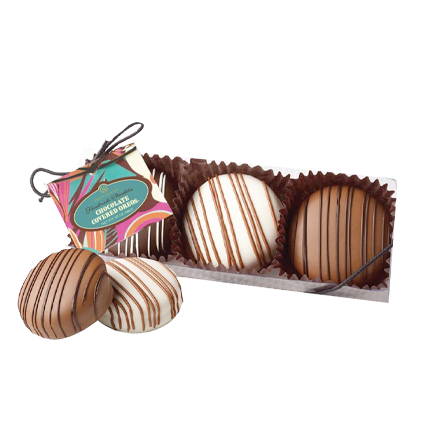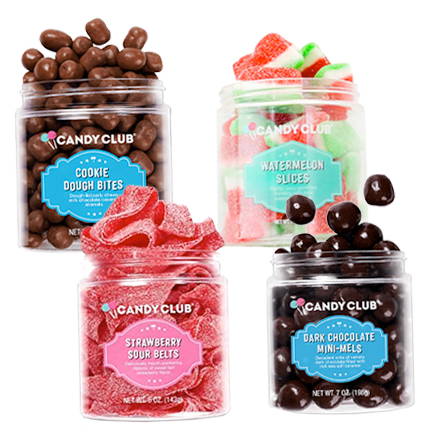 NonGMO Poppy Popcorn
Chocolate-Covered Pretzels
4-pc Handmade Truffles
3-pc Chocolate-Covered Oreos
(4) Candy Club Assorted Sweets

DELUXE INCLUDES:
NonGMO Chocolate-covered pretzel popcorn
Mini Chocolate Chip Cookies
Chocolate + Yogurt-Covered Berry Assortment
Chocolate-Covered Almonds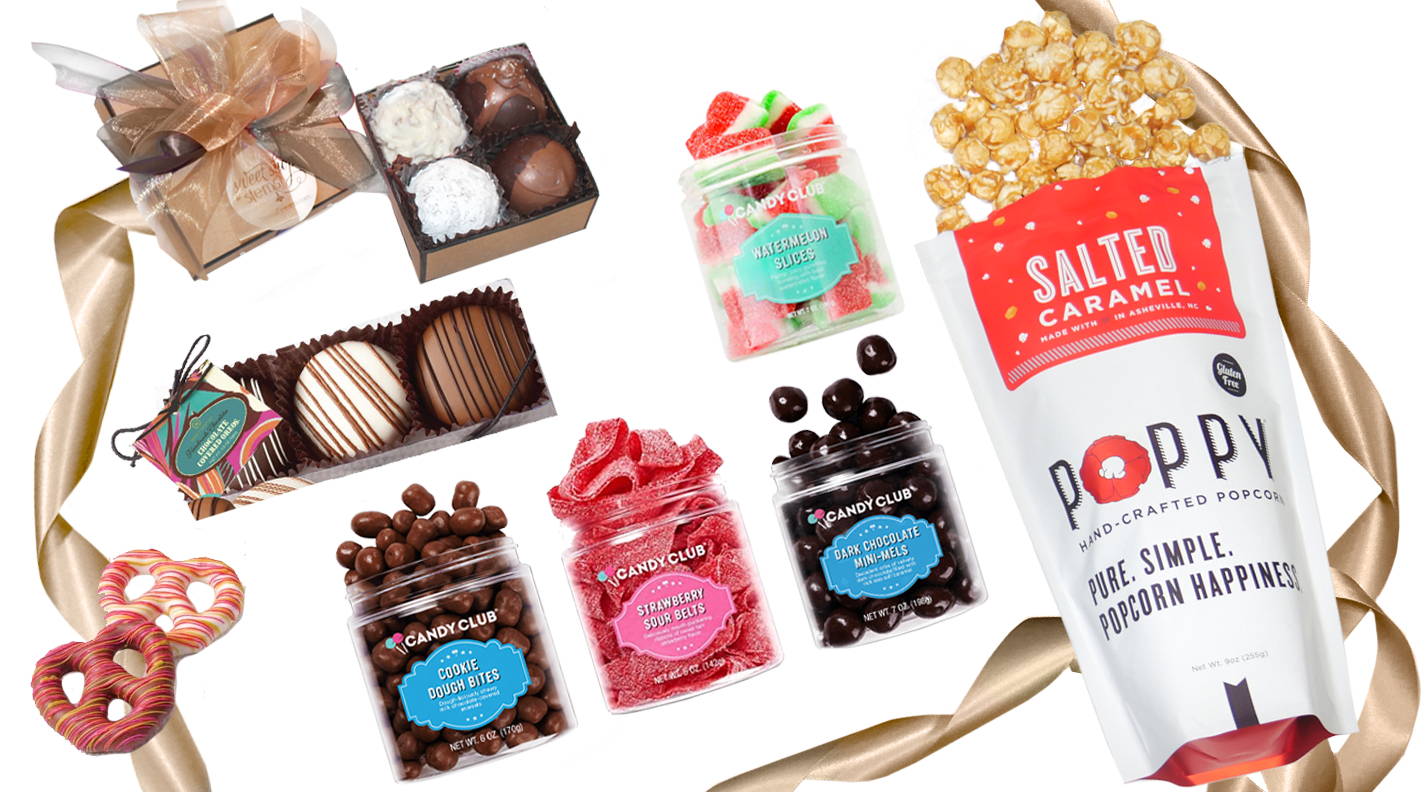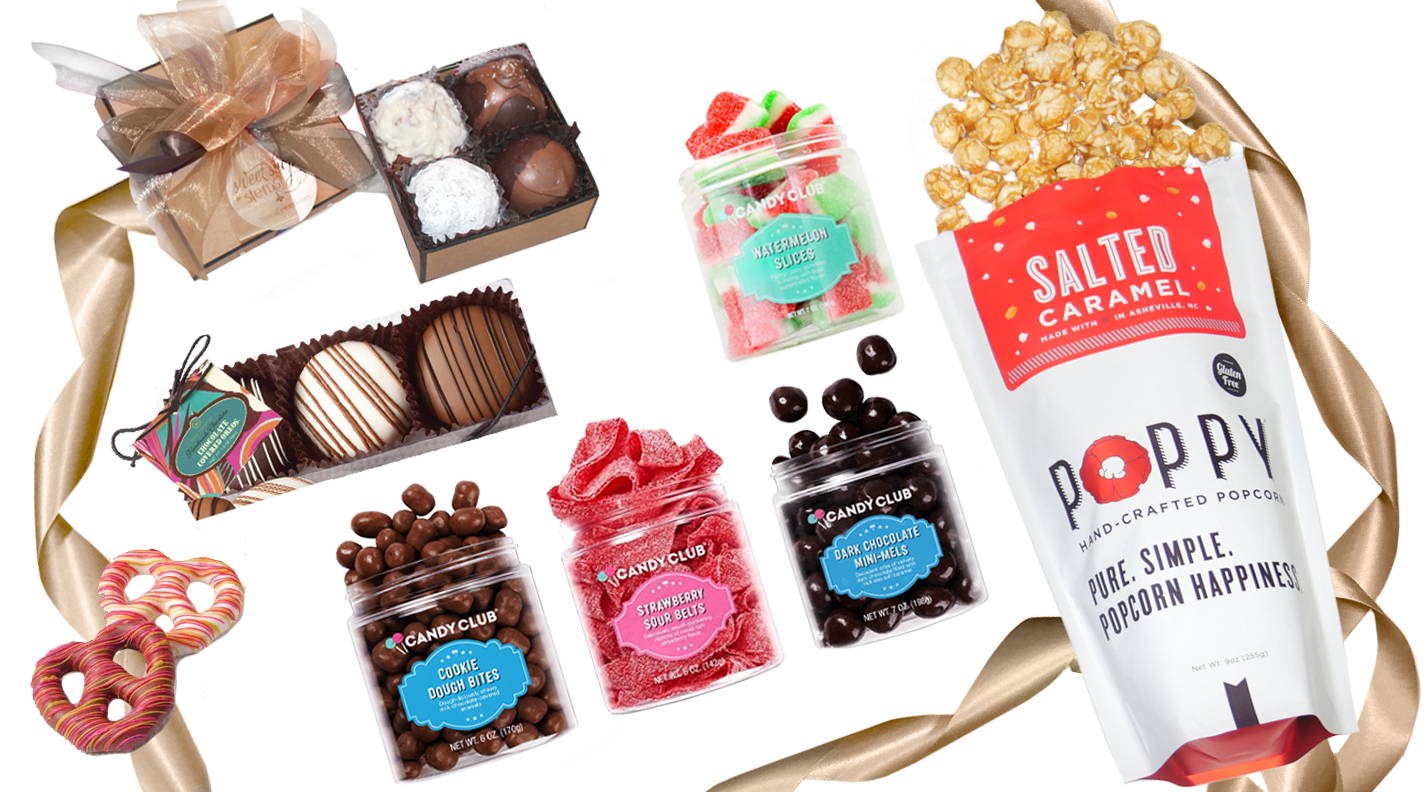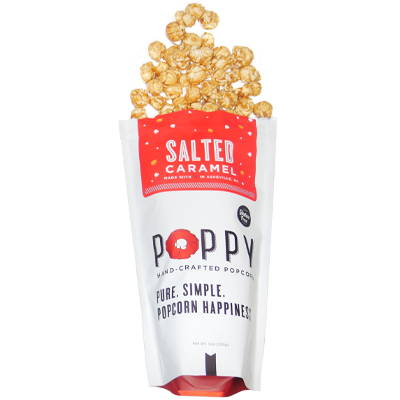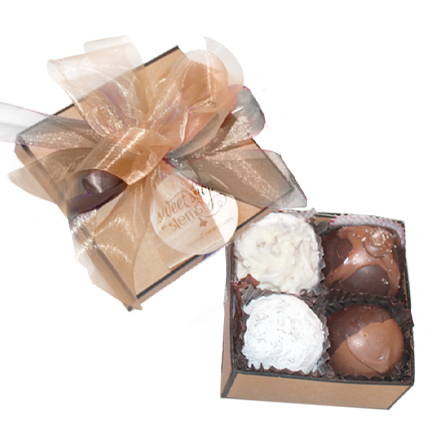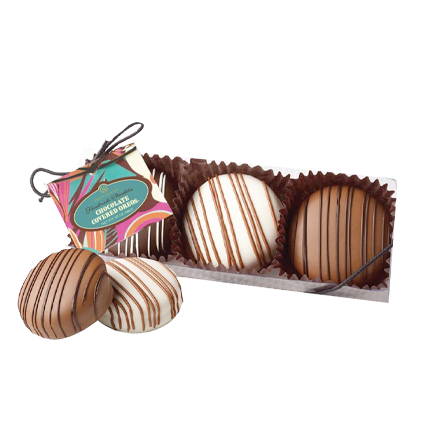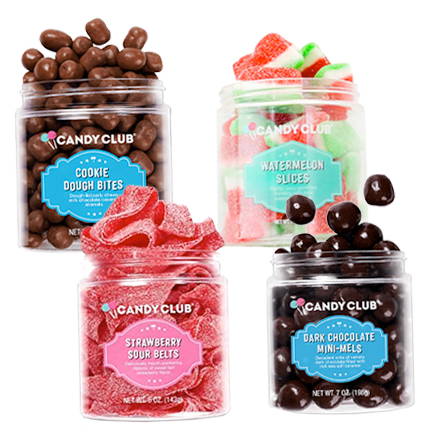 NonGMO Poppy Popcorn
Chocolate-Covered Pretzels
4-pc Handmade Truffles
3-pc Chocolate-Covered Oreos
(4) Candy Club Assorted Sweets

DELUXE INCLUDES:
___