The happiest ensemble for anyone for any day! Our silken satin black and white striped PJ set is kissed with a happy face on the top and pants. You cannot help but smile at the mere sight of these, let alone slipping into this comfy and stylish lounge set. Sealed with our furry slides, irresistible down time apparel.
---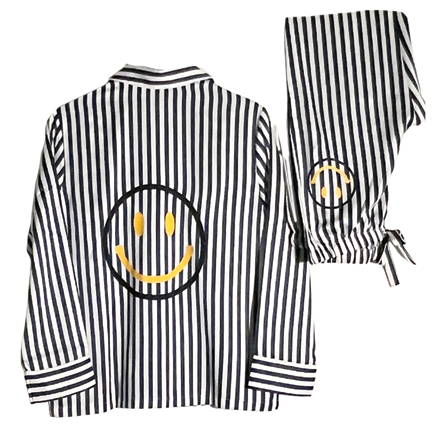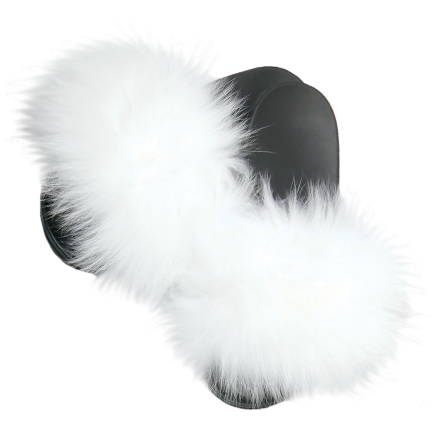 Silky Black & White Striped PJ Set with Smiley Accents

Poof Fox Fur White Slides
Add a keepsake tote bag and we'll package your completed gift inside!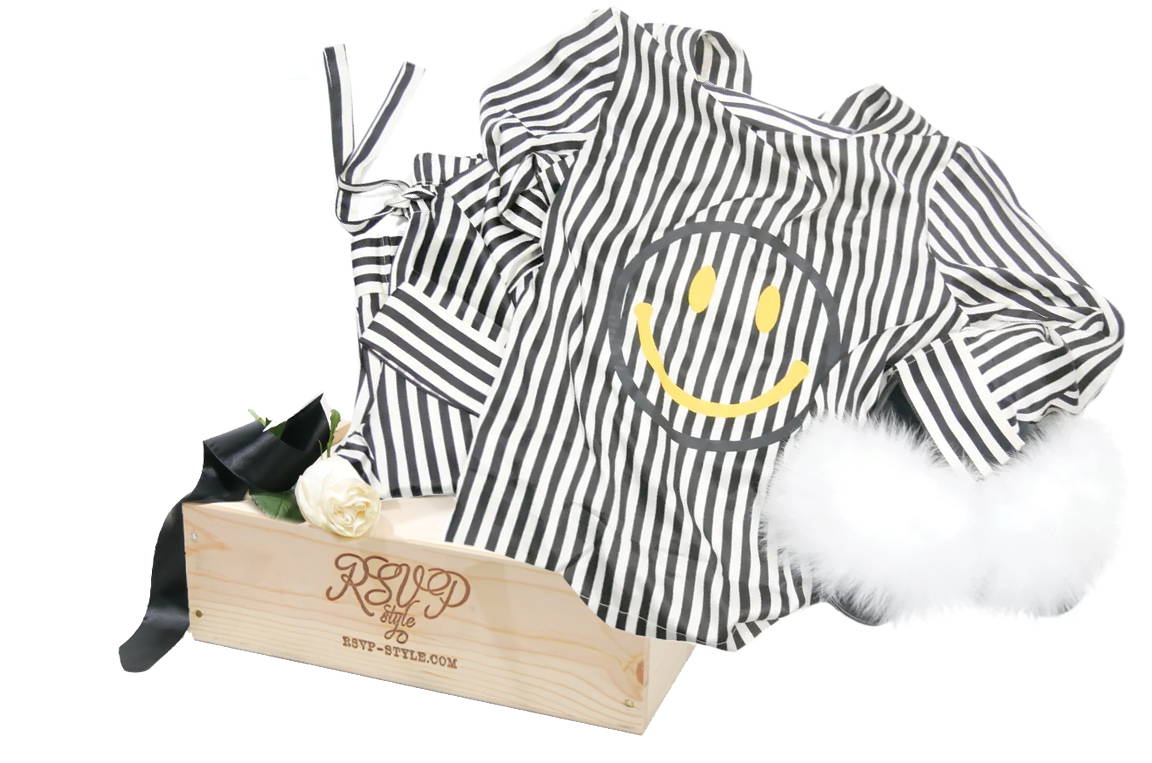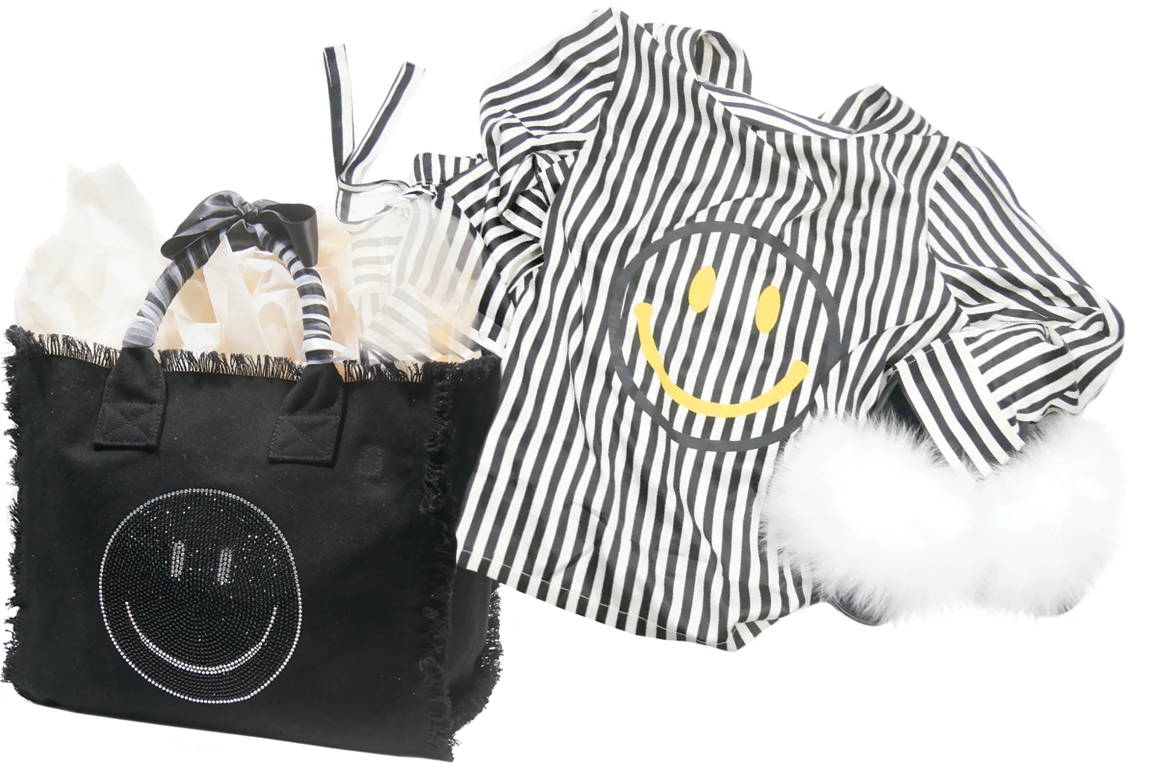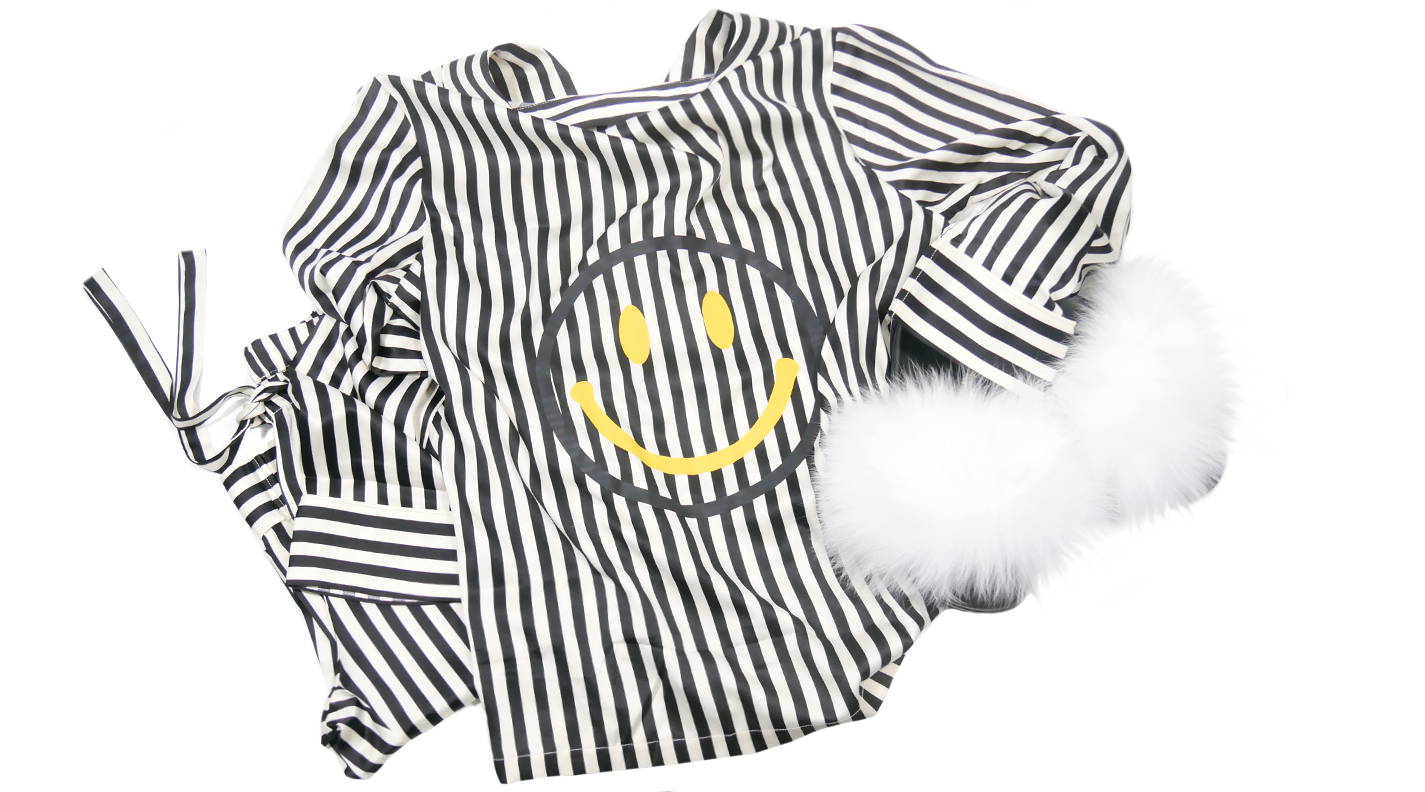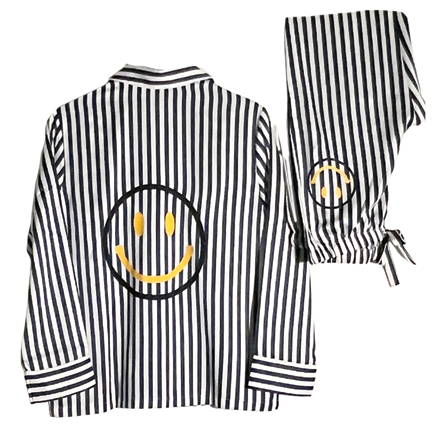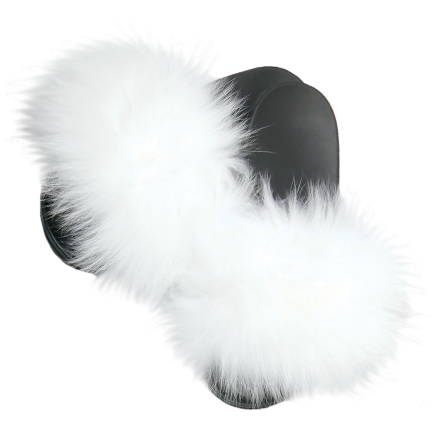 ---
Silky Black & White Striped PJ Set with Smiley Accents

Poof Fox Fur White Slides
---